Tony Bond from the NSW Art Gallery launched the novel Equator at Sydney's Annandale Galleries in August 2010.
The evening was enjoyed by 120 guests and captained by MC Greg Howlett, a partner at Cox Architects.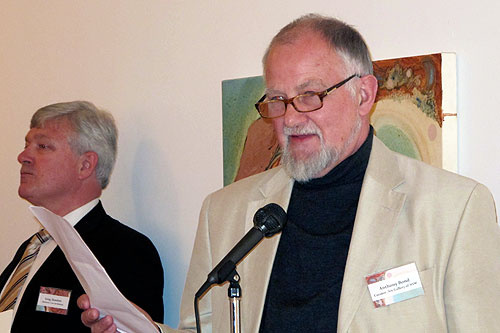 Equator was launched at Annandale Galleries in Sydney by the NSW Art Gallery's head of International Collections Tony Bond.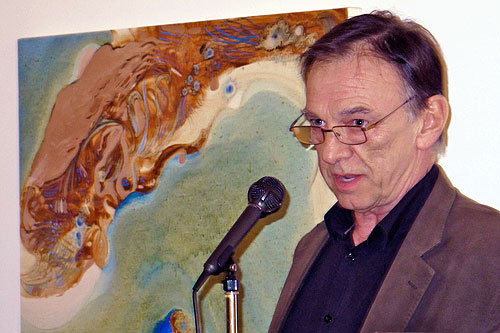 William Zappa, one of Australia's finest actors, reads a brief excerpt from Equator for the audience at the Annandale Galleries book launch.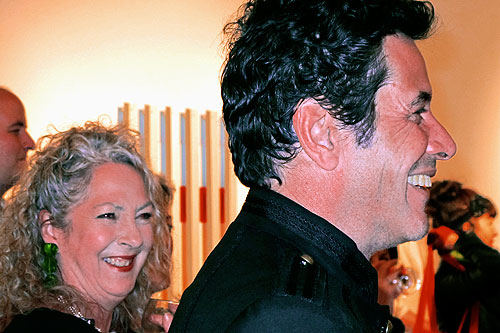 Libby Douglas and Wayne Ashton at the Equator book launch.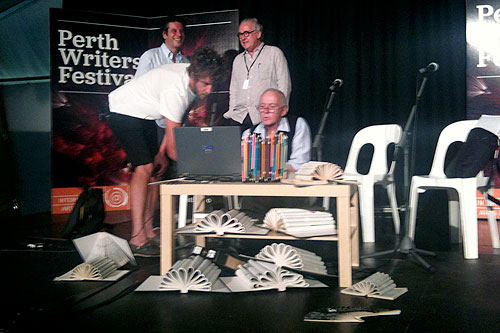 Setting up the sessions for Equator at the Perth Writers Festival in 2012, Wayne pictured at the rear with the University of Western Australia's Cultural precinct director, Winthrop Professor Ted Snell.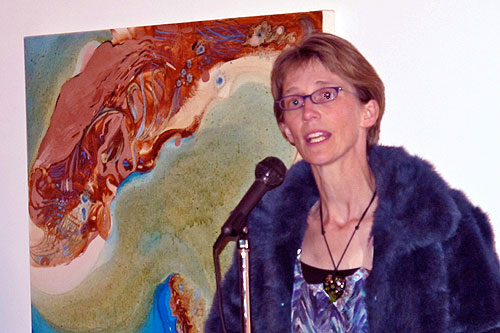 Georgia Richter from the publisher Fremantle Press addresses audience members at the Equator launch.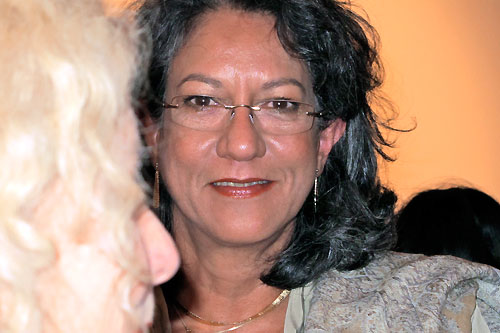 Nilofer Livas flew in from Athens to enjoy the book launch.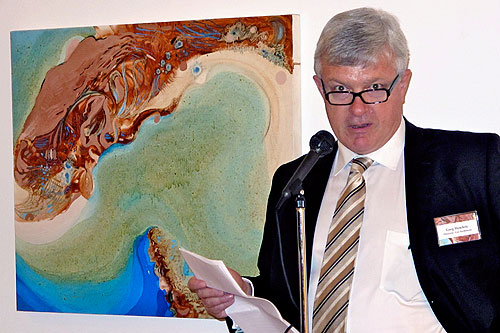 MC Greg Howlett in action as he launches Equator at Annandale Galleries.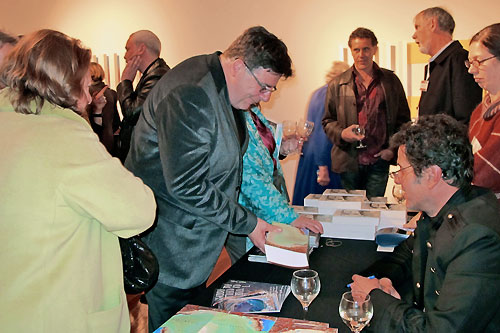 Wayne meets fans at book signings for Equator and for the second edition of Under a Tin-Grey Sari, both published by Fremantle Press. Second from the right at rear of the picture above is Clive Newman from Fremantle Press.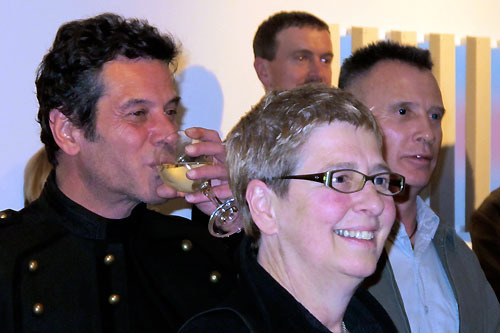 Wayne listens to book launch speeches while enjoying the company of Jill Edin and Neil Matthews.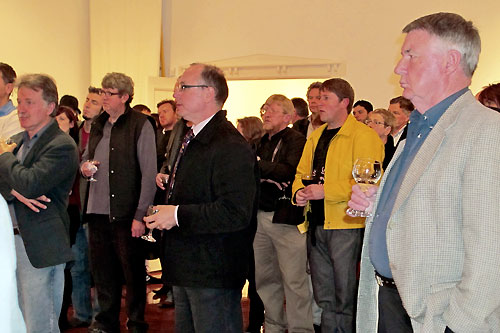 Guests at Annandale Galleries grew to 120 during the Friday night book launch. In the centre of the picture above is Notre Dame University's Business School dean George Kailis from the MG Kailis Group.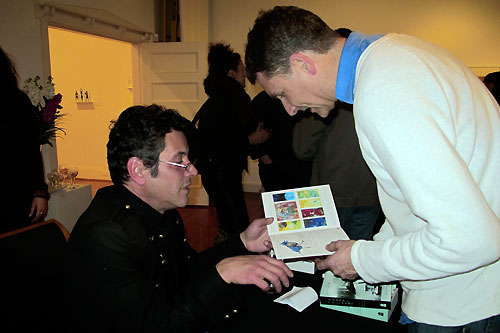 Wayne discusses design with Christian from Mushenko Studios.
Readers and press who love the books:
"... an artful, savvy and intimate depiction of a particular season, era and place, showing its cleverness most in its specificity"
Bookseller and Publisher
"... Your book is a superb achievement. I was engrossed and transported all the way. You create a microcosm of Chittagong in the 1960s which contains the macrocosm of colonialism in the world. The language is supple, playful, erotic - the book is not only about the world but about how we imagine the world. It highlights the possibilities of existence, as well being a rich sensual journey. You narrate what could be seen as a tragic story while maintaining a witty, light-hearted tone. As one writer to another, let me say I stand in complete admiration of your original turns of phase and ability to sustain such a big imaginative work."
Adelaide poet Mike Ladd
"... sensual and lush, the novel is at one level a tale of love and longing, of dreams and betrayal, yet its simplicity is offset with such a finely honed and playful irony that it's hard not to see the novel as a comment on larger events"
Canberra Times
"... an astoundingly unusual debut ... In language that is both lush and robust and with a voice entirely original, Ashton creates a mesmerising world apart"
Gleebooks
"... this novel belongs to itself, abides by its own rules, much as the people of Chittagong are content to thrive in a world of their own"
The Lane Bookshop
"... a witty and simply told tale of desire, betrayal and unreason, to which the reader effortlessly and willingly succumbs"
Dymocks
"... a lilting, sensual evocation of the landscape of his childhood"
The Age
"... Ashton's debut novel is a sensual, beautifully written mini-masterpiece. Almost every page groans with sex, or love, or death, or laughter ... the best Australian novel I have read all year"
Readings Magazine
" ... a lush, sensual and beautifully written tale of love and heartache. A book to be savoured"
Weekend Australian
"a stunning book"
The Age
"... a remarkable debut novel ... lush with possibilities"
Weekend Australian
"... a tour de force ... a bravura tale told with gusto and a lot of empathy"
The Daily Star
For purchase and viewing inquiries, contact Libby Douglas at Libbydouglas1@gmail.com.

modern and contemporary australian art online gallery oil paintings and drawings © 2007-2021 wayne ashton. all rights reserved.
/