Award-winning Australian author of novels, short fiction and broadcast radio drama.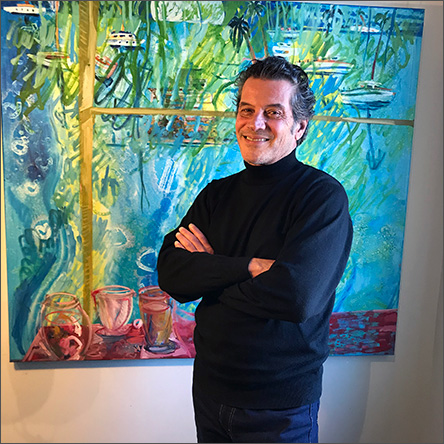 Artist and author Wayne Ashton
Art Gallery of Western Australia
Director's Choice, Book of the Month
Under a Tin-Grey Sari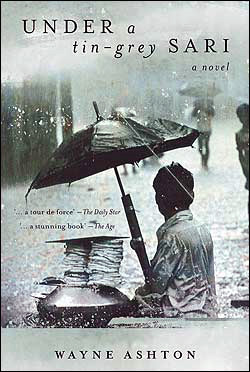 This novel did incredibly well.
Adelaide Writers Festival.
Same Byron Bay.
Same Melbourne.
Same Perth.
"... Ashton's debut novel is a sensual, beautifully written mini-masterpiece. Almost every page groans with sex, or love, or death, or laughter … the best Australian novel I have read all year"
Readings Magazine
Plus, I read, in Paddington, Blue Mountains, Perth, Canberra, Brisbane, Melbourne.
I flew more happy miles with this little book than there are samosas in all the samosa joints in London.
Amazing experience, amazing people.
I was stunned when it was shortlisted for the WA Premiers Awards.
After the awards night I met with good friends for a big party, and took a month to recover from that party.
The press was great too:
A double-spread in the Canberra Times, plus coverage in the Sunday Times, The Australian, the West Australian, and a full half hour interview with the Book Show on ABC Radio.
And all the wonderful things such as the book being translated into Bengali and a double-spread overview in the Dacca Times, as well as a great review at Wuppertal University in Deutschland.
I've got my mother to thank for this book. My mother is the best writer in all of Scribbledom.
Equator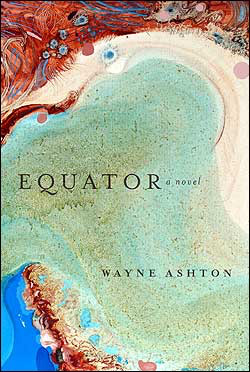 NSW Art Gallery head curator Tony Bond launched my novel Equator
(see Equator Launch Pictures).
This one did well too.
Plus, the best thing you can say about a book was written in the Overland magazine:
"And right to the end, Equator was one of the truly unexpected joys of reading for me this year."
These two initial books have given me a lot of amazing fun and incredible experiences, so I am now keen to move from Fremantle Press to a bigger publisher.
Will keep you posted.
I'm now working on three new novels. 823 pages so far.
I've been writing them in Greece, Ibiza and Sydney.
Take care and stay safe.
Best Regards
Wayne
Other writing
The Aunt
Radio drama 30 mins.
Winner WA Artrage Festival, Literary Radio Drama Awards
Winner ITA Stage Festival WA, Best Play
Tasman Angel From Hell
Radio drama 30 minutes.
National broadcast, Australian Broadcasting Corporation
The Oils & Mirrors of Dorothy Hoffkoff
Radio drama 30 minutes.
National broadcast, Australian Broadcasting Corporation
Short Fiction
A Vanishing Act
Australian Short Stories
Penguin Short Stories
Feature for ABC Magazine
Shostakovich & Stalin
Pinski Dinghy
Gallery Newsletter Monthly: 2014, 2015, 2016, 2017, 2018, 2019, 2020.
Contemporary magazine about practitioners and their art, music, fiction, poetry, film.
Goes national and international to art gallery friends and collectors.
For purchase and viewing inquiries, contact Libby Douglas at Libbydouglas1@gmail.com.

modern and contemporary australian art online gallery oil paintings and drawings © 2007-2021 wayne ashton. all rights reserved.
/